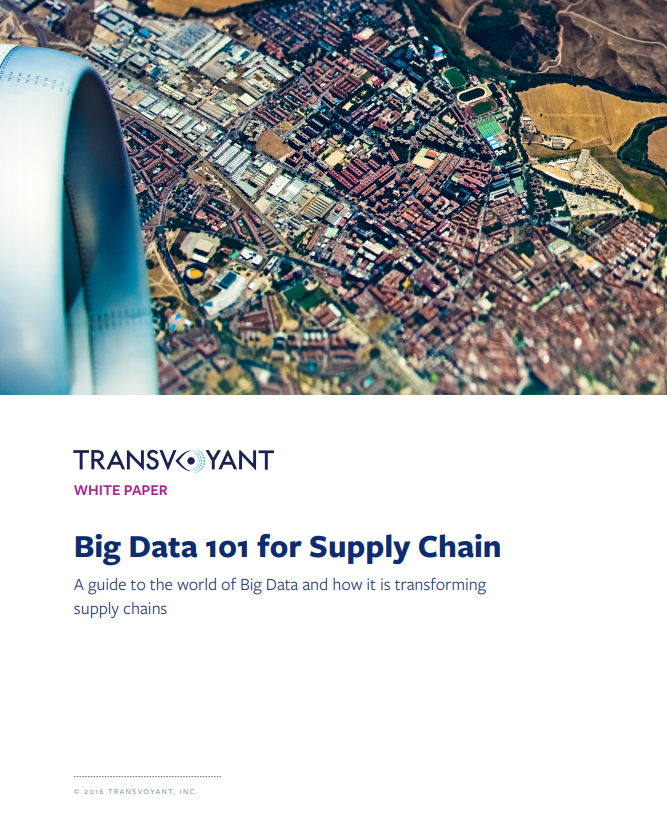 Big Data 101 for Supply Chain.
What can Big Data do to improve your supply chain?
Highly accurate arrival time predictions days and weeks before shipment arrival, enabling greater accuracy and increased customer satisfaction.

Global real-time shipment tracking, with continually streamed location and status updates.

Alerting on live and forecasted risks external to your supply chain.

Predictive analytics and prescriptive options to orchestrate your supply chain.