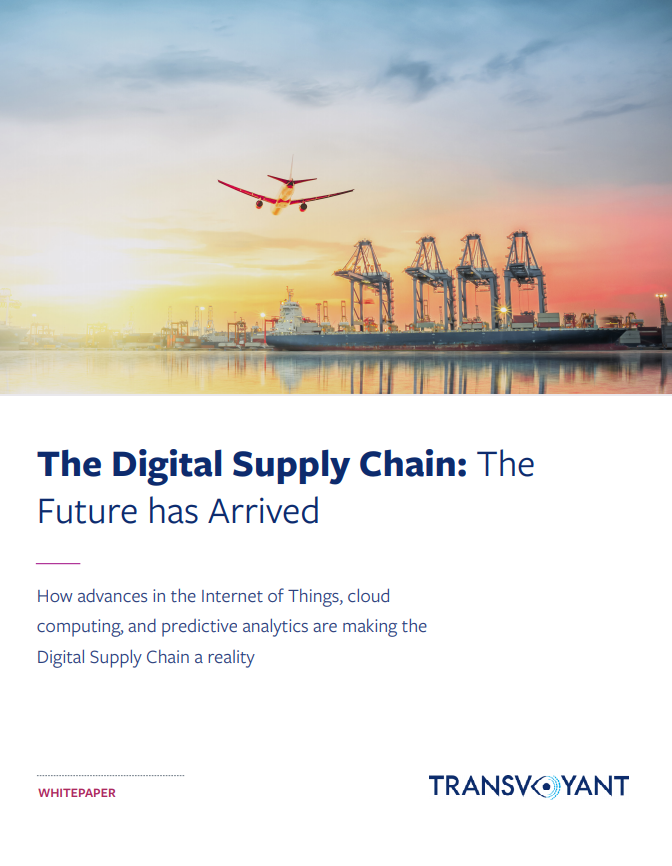 The Digital Supply Chain: The Future has Arrived.
Powered by massive amounts of real-time big data, sophisticated machine learning algorithms and lightning fast processing, digital supply chains have arrived.
Learn how advances in digital technologies have enabled transparency, automation and actionability, as well as:
How a digital supply chain differs from traditional supply chains.

What real-time visibility enables, and how it is achieved.

How the use of big data and machine learning enables accurate predictions of events in and around your global supply chain.

How companies with digital supply chains are saving millions in costs.